Program
---
Keynote Speakers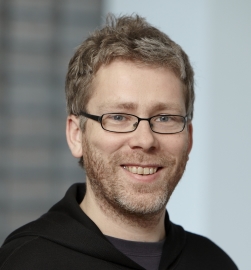 Marc Pollefeys
ETH Zurich
Michael Bronstein
Imperial College / University of Lugano / Intel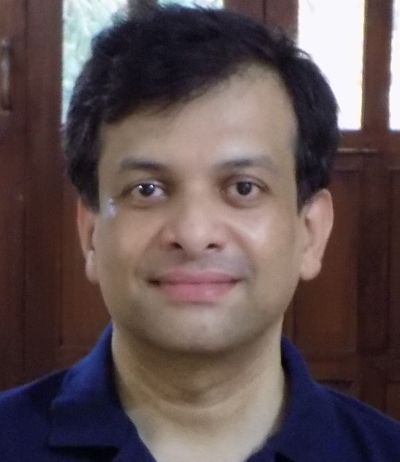 Venu Madhav Govindu
Indian Institute of Science
---
Conference Program
3DV 2018 will showcase high quality single-track oral and poster presentations, and demonstration sessions. The main conference will run from 5 to 7 September, in conjunction with the industrial exhibition, followed by the tutorials on 8 September.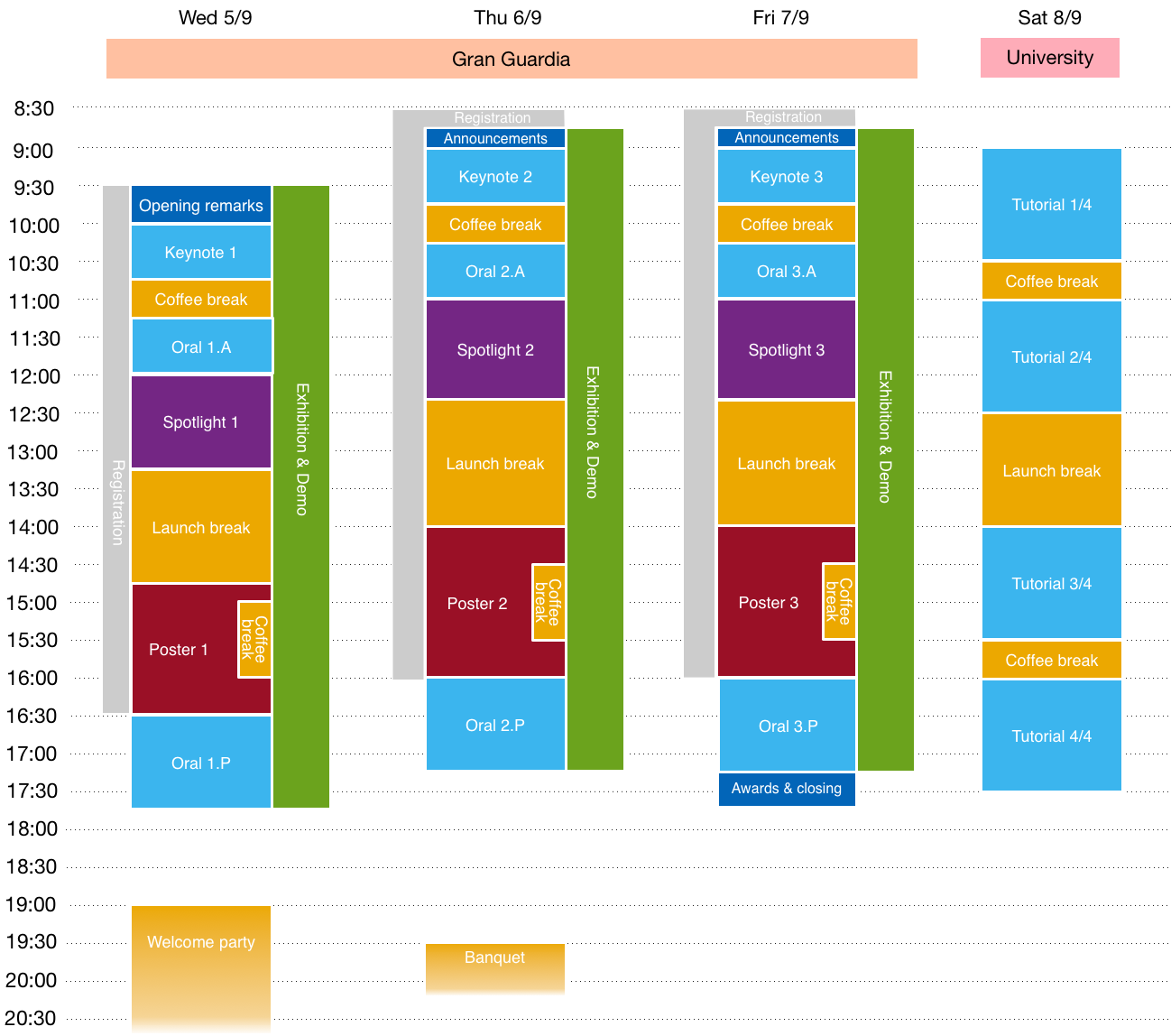 Conference booklet available here.
Keynote Session 1
Wed. 5/9 10:00 - 10:45. Session Chair: Tomas Pajdla
Motion Averaging in 3D Vision
Oral Session 1.A
Wed. 5/9 11:15 - 12:00. Session Chair: Guy Godin
Keep it Unreal: Bridging the Realism Gap for 2.5D Recognition with Geometry Priors Only

Surface Light Field Fusion

Joint Material and Illumination Estimation from Photo Sets in the Wild
Spotlight Session 1
Wed. 5/9 12:00 - 13:15. Session Chair: Massimiliano Corsini
Fusion++: Volumetric Object-Level SLAM

Patch-based Non-rigid 3D Reconstruction from a Single Depth Stream

Sparse and Dense Data with CNNs: Depth Completion and Semantic Segmentation

Multi-scale CNN stereo and pattern removal technique for underwater active stereo system

A Multi-Resolution Approach for Color Correction of Textured Meshes

Progressive Large-Scale Structure-from-Motion with Orthogonal MSTs

Multi-Scale Direct Sparse Visual Odometry for Large-Scale Natural Environment

Detailed Human Avatars from Monocular Video

DeepHPS: End-to-end Estimation of 3D Hand Pose and Shape by Learning from Synthetic Depth

Single-Shot Multi-Person 3D Pose Estimation From Monocular RGB

Learning to Align Images using Weak Geometric Supervision

Structure-Aware Shape Synthesis

Learning Material-Aware Local Descriptors for 3D Shapes

Joint Representation of Primitive and Non-Primitive Objects for 3D Vision

Joint Alignment of Multiple Generalized Point Sets With Anisotropic Positional Uncertainty Based on Expectation Maximization

(IGSP) Iterative Global Similarity Points : A robust coarse-to-fine integration solution for pairwise 3D point cloud registration

SegmentedFusion: 3D human body reconstruction using stitched bounding boxes

Learning to Estimate Indoor Lighting from 3D Objects
Poster Session 1
Wed. 5/9 14:45 - 16:30.
All the papers presented on 5/9
Oral Session 1.P
Wed. 5/9 16:30 - 17:45. Session Chair: Frank Dellaert
Camera Orientation Estimation in Natural Scenes Using Semantic Cues

Four- and Seven-Point Relative Camera Pose from Oriented Features

Plane-Based Optimization of Geometry and Texture for RGB-D Reconstruction of Indoor Scenes

RecResNet: A Recurrent Residual CNN Architecture for Disparity Map Enhancement

MVDepthNet: Real-time Multiview Depth Estimation Neural Network
Keynote Session 2
Thu. 6/9 9:00 - 9:45. Session Chair: Andrea Torsello
Hololens [tentative title]
Oral Session 2.A
Thu. 6/9 10:15 - 11:00. Session Chair: Akihiro Sugimoto
Cross-Domain Image-Based 3D Shape Retrieval by View Sequence Learning

SeeThrough: Finding Objects in Heavily Occluded Indoor Scene Images

Robust Fitting of Subdivision Surfaces for Smooth Shape Analysis
Spotlight Session 2
Thu. 6/9 11:00 - 12:20. Session Chair: Philippos Mordohai
Calibrating Focused Light-Field Cameras Using Plenoptic Disc Features

Unsupervised Depth Estimation from Light Field Using a Convolutional Neural Network

Detail Preserving Depth Estimation from a Single Image using Attention Guided Networks

Structured Adversarial Training for Unsupervised Monocular Depth Estimation

Learning monocular depth estimation with unsupervised trinocular assumptions

Human-Centric Scene Understanding from Single View 360 Video

Constant Velocity 3D Convolution

FEATS: Synthetic Feature Tracks for Structure from Motion Evaluation

An Image-based Approach for 3D Reconstruction of Urban Scenes Using Architectural Symmetries

Spatiotemporal Modeling for Efficient Registration of Dynamic 3D Faces

Survey of Higher Order Rigid Body Motion Interpolation Methods for Keyframe Animation and Continuous-Time Trajectory Estimation

Semantic Classification of 3D Point Clouds with Multiscale Spherical Neighborhoods

Efficient Convolutions for Real-Time Semantic Segmentation of 3D Point Clouds

Logistic Regression of Point Matches for Accurate Transformation Estimation

Analyzing body fat from depth images

Adversarial Semantic Scene Completion from a Single Depth Image

3DTNet: Learning Local Features using 2D and 3D Cues

Structured Low-Rank Matrix Factorization for Point-Cloud Denoising

Generative Adversarial Frontal View to Bird View Synthesis

Multi-View Inpainting for RGB-D Sequence
Poster Session 2
Thu. 6/9 14:00 - 16:00.
All the papers presented on 6/9
Oral Session 2.P
Thu. 6/9 16:00 - 17:15. Session Chair: Adrian Hilton
Rethinking Pose in 3D: Multi-stage Refinement and Recovery for Markerless Motion Capture

Neural Body Fitting: Unifying Deep Learning and Model Based Human Pose and Shape Estimation

3DBodyTex: Textured 3D Body Dataset

3D Head Pose Estimation Using Tensor Decomposition and Non-linear Manifold Modeling

Hybrid Skeleton Driven Surface Registration for Temporally Consistent Volumetric Video
Keynote Session 3
Fri. 7/9 9:00 - 9:45. Session Chair: Umberto Castellani
Oral Session 3.A
Fri. 7/9 10:15 - 11:00. Session Chair: Sudipta Sinha
Fine-Level Semantic Labeling of Large-Scale 3D Model by Active Learning

UnrealStereo: Controlling Hazardous Factors to Analyze Stereo Vision

Learning a Hierarchical Latent Variable Model of 3D Shapes
Spotlight Session 3
Fri. 7/9 11:00 - 12:20. Session Chair: Jean-Sebastien Franco
The Double Sphere Camera Model

DSR: Direct Self-rectification for Uncalibrated Dual-Lens Cameras

Monocular Depth Estimation via Deep Structured Models with Ordinal Constraints

ESPReSSo: Efficient Slanted PatchMatch for Real-time Spacetime Stereo

Unsupervised Adversarial Depth Estimation using Cycled Generative Networks

TwinFusion: High Framerate Non-Rigid Fusion through Fast Correspondence Tracking

Learning to Reconstruct Texture-less Deformable Surfaces

Multi-Planar Monocular Reconstruction of Manhattan Indoor Scenes

Novel Single View Constraints for Manhattan 3D Line Reconstruction

Learning to Generate Facial Depth Maps

Accurate Sparse Feature Regression Forest Learning for Real-Time Camera Relocalization

ACE: An Efficient Asynchronous Corner Tracker for Event Cameras

A Data-driven Prior on Facet Orientation for Semantic Mesh Labeling

Parsing Geometry using Structure-Aware Shape Templates

A 3D Coarse-to-Fine Framework for Volumetric Medical Image Segmentation

Deep Learning Parametrization for B-Spline Curve Approximation

Reconstruction of interior walls from point cloud data with min-hashed J-linkage

Self Functional Maps

Residual MeshNet: Learning to Deform Meshes for Single-View 3D Reconstruction
Poster Session 3
Fri. 7/9 14:00 - 16:00.
All the papers presented on 7/9
Oral Session 3.P
Fri. 7/9 16:00 - 17:15. Session Chair: Olaf Hellwich
PCN: Point Completion Network

Weakly supervised learning of indoor geometry by dual warping

EOE: Expected Overlap Estimation over Unstructured Point Cloud Data

NRGA: Gravitational Approach for Non-Rigid Point Set Registration

DUGMA: Dynamic Uncertainty-Based Gaussian Mixture Alignment
Demo session
Wed.5/9 - Fri. 7/9. Session Chair: Riccardo Spezialetti
Towards real-time monocular and unsupervised depth estimation on CPU

Real-Time Monocular 4D Face Reconstruction using the LSFM models

Online Sparse Scene Coordinates Learning for Real-Time Camera Relocalization
Exhibition
Wed.5/9 - Fri. 7/9.
Agisoft

Aquifi

Google

Microsoft

Microtec

3Dflow

DigitalViews
---
Tutorials full-day
Sat. 8/9 h 9:00 - 17:30. Tutorials will be held at the University of Verona, Strada le Grazie 15, Verona.
Tutorials half-day
Sat. 8/9 9:00 - 12:30. Tutorials will be held at the University of Verona, Strada le Grazie 15, Verona.
Sat. 8/9 14:00 - 17:30. Tutorials will be held at the University of Verona, Strada le Grazie 15, Verona.
---
Presentation Instructions
Oral presentations
Oral presenters (except spotlights) will use their own laptop.
The projector will be setup for the 4:3 format using a 1024x768 resolution.
The projector will have only a VGA connector.
Oral talks are given 12 minutes. Since the sessions are packed, this will be strictly enforced. You must leave the podium once your time is up.
Additional 3 minutes are allocated for questions by the session chairs, switching between speakers and introducing the next speaker.
Oral presenters are also required to present a poster during the poster session in the same day as the oral presentation.
Spotlight presentations
All papers accepted as poster are also presented in the "spotlight" session.
Spotlight presenters are required to send a video recording of their slides in MP4 format using a 4:3 format at a resolution of 1024x768.
Higher resolution are allowed, but keep in mind that the video will be projected at 1024x768 resolution.
The video will be played from the control room, so there is no need to connect your laptop.
The audio channel from your submitted video will NOT be used: you are still required to present the slides orally as your video plays.
The recording must not exceed 3 minutes and 50 seconds. Longer videos will be truncated. The next speaker's video will start at exactly 4 minutes. Timing will be strictly enforced.
The session chairs will not be introducing each spotlight. Thus, start the video with a title slide and introduce yourself.
Create a single MP4 file named PAPERNUMBER.mp4 where PAPERNUMBER is your 3DV paper number.
Put the file in a place where it is sharable (e.g. Dropbox, OneDrive, FTP server, etc…) and send the link by e-mail to 3dv18demos@3dv.org
The deadline is August 10 at 12:00 CET.
Poster sessions
Poster stands have a dimension of 135 (width) x 100 (height) cm. You can use any poster size within these bounds, but we recommend using a horizontal A0 layout.
Before the poster session begins, please identify the number of your poster in the program and attach the poster to the corresponding stand. Check with the volunteers or the registration desk if you cannot find your poster stand.
After the poster session ends, please remove the poster to leave the space for the next presenter.