Program
---
Keynote Speakers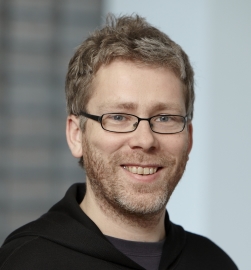 Marc Pollefeys
ETH Zurich
Michael Bronstein
Università della Svizzera Italiana
Venu Madhav Govindu
Indian Institute of Science
---
Conference Program Overview
3DV 2018 will showcase high quality single-track oral and poster presentations, and demonstration sessions. The main conference will run from 5 to 7 September, in conjunction with the industrial exhibition, followed by the tutorials on 8 September.
Check back soon for more details!
---
Tutorials
Tutorials will be held at the University of Verona, Strada le Grazie 15, Verona (please note this is a different venue from the main conference) on Saturday 8 September. The following list is tentative: tutorials will be confirmed upon reaching a minimum number of participants.
Title
Organizers
Duration

Jiri Filip, Jeppe Revall Frisvad, Theodore Tsesmelis, Andrea Giachetti, Søren Kimmer Schou Gregersen

full day

Abstract: The purpose of this tutorial is to exemplify the measurement and modelling appearance of materials using BRDF models, and estimation of global illumination in an image, based on the Radiosity rendering technique. Moreover, focus will also be given on the retrieval of shape, appearance, relighting and corrections of a surface geometry based on photometric stereo as well as single scattering combined with structured light 3D scanning techniques. The talks will be focused on: (1) methods of material appearance acquisition and challenges through the measurement process and its validation, (2) influence of subsurface scattering on material appearance, i.e., applying a camera-aided radiosity for illumination estimation in real indoor environments, (3) practical examples on photometric stereo, i.e., multi light image collections calibration and processing for visualization and surface analysis, (4) scattering corrections over the surface geometry from structured light 3D scans, i.e., model and methods relating subsurface scattering in materials and the surface reconstruction in a structured light scanner. The tutorial is suitable for newcomers to the fields of computer vision and computer graphics, as well as practitioners who wish to be brought up to date on the state-of-the-art methodology in the field.

Matteo Poggi, Fabio Tosi, Konstantinos Batsos, Philippos Mordohai, Stefano Mattoccia

full day

Abstract: Obtaining dense and accurate depth measurement is of paramount importance for many 3D computer vision applications. Stereo matching has undergone a paradigm shift in the last few years due to the introduction of learning-based methods that replaced heuristics and hand-crafted rules. While in early 2012 the KITTI dataset highlighted how stereo matching was still an open problem, the recent success of Convolutional Neural Networks has led to tremendous progress and has established these methods as the undisputed state of the art. Similar observations can be made on all recent benchmarks, such as the KITTI 2012 and 2015, the Middlebury 2014 and the ETH3D benchmark, the leaderboards of which are dominated by learning-based methods.The tutorial will cover conventional and deep learning methods that have replaced the components of the conventional stereo matching pipeline, end- to-end stereo systems and confidence estimation. The second part will focus on related problems, specifically single-view depth estimation and multi-view stereo, that have also benefited from the availability of ground truth datasets and learning algorithms. The tutorial will conclude with open problems including generalization as well as unsupervised and weakly supervised training.

Marco Agus, Enrico Gobbetti, Fabio Marton, Giovanni Pintore, Pere-Pau Vázquez

half day

Abstract: The hardware for mobile devices, from smartphones and tablets to mobile cameras, continues to be one of the fastest-growing areas of the technology market. Not only mobile CPUs and GPUs are rapidly increasing in power, but a variety of high-quality visual and motion sensors are being embedded in mobile solutions. This, together with the increased availability of high-speed networks at lower prices, has opened the door to a variety of novel VR, AR, vision, and graphics applications. This half-day tutorial provides a technical introduction to the mobile graphics world spanning the hardware-software spectrum, and explores the state-of-the-art and key advances in specific application domains. The five key areas that will be presented are: 1) the evolution of mobile graphics capabilities; 2) the current trends in GPU hardware for mobile devices; 3) the main software development systems; 4) the scalable visualization of large scenes on mobile platforms; and, finally, 5) the use of mobile capture and data fusion for 3D acquisition and reconstruction.

Claudio Ferrari, Stefano Berretti, Alberto Del Bimbo

half day

Abstract: The problem of reconstructing the 3D structure of objects from multiple or single images has been studied for more than three decades. In this tutorial, we will focus on the particular case of reconstructing a 3D model of the human face from a single image by means of the 3D Morphable Model (3DMM) technique. We will start by introducing the problem of 3D dense registration of point clouds, which is still a challenging and open problem and represents a necessary step for building a training set for the 3DMM. Then, we will present the optimization techniques used to estimate the 3DMM parameters from a single image, and illustrate how the fitting permits the reconstruction of an approximated and smooth foundation shape of the face. In the second part, we will introduce the recent advances in the field obtained by deploying the power of deep learning techniques. Even though the diffusion of such in the 3D vision field has had a slower expansion, deep learning techniques are currently being applied with promising results to 3D data represented as depth images as well. Novel deep learning based techniques for fitting a 3DMM and reconstructing face images will be finally introduced.

Functional Maps: A Flexible Representation for Learning and Computing Correspondence

Luca Cosmo , Davide Boscaini, Emanuele Rodolà

half day

Abstract: Notions of similarity and correspondence between shapes, understood in a broad sense as domain or signal geometry, proximity or connectivity (e.g. images, point clouds, meshes or graphs), is central to many tasks in shape analysis, geometry processing, and computer vision. The goal of this course is to familiarize the audience with the functional map framework, a set of recent techniques that greatly facilitate the computation of correspondences between geometric data by formulating them as mappings between functions rather than points or triangles. In this course, we will provide a unifying treatment of the mathematical background of these techniques and cover the most relevant computational methods proposed in the recent years. Particular attention will be given to the integration of the functional map framework into deep learning pipelines. The effectiveness and flexibility of the functional map representation will be shown in various applications to 3D computer vision, geometry processing, and machine learning problems.

Towards unconstrained gaze estimation: results and challenges

Dario Cazzato, Marco Leo, Holger Voos
half day

Abstract: Gaze tracking has become a very hot topic in the field of computer vision during the last decades, with a surprising and continuously growing number of application fields. Recent improvements (both hardware and software) have lead to new innovative solutions aiming at increasing the capabilities of solving the eye gaze estimation problem. This tutorial presents a review of both historical and recent techniques and methods, as well as of the latest research in the area; moreover, basic definitions and terminology are presented, introducing to a precise taxonomy for gaze tracking systems, analyzing details and/or eventual advantages and disadvantages of each category in exam. A particular attention will be given to real-time system and 3D data processing, but also 2D images processing will be considered. The tutorial aims to show that, despite active research and significant progress, the task of obtaining precise, unconstrained and real-time gaze tracking still remains a very challenging problem, that requires further developments. The tutorial also will give to the participants a small insight on implementation details and how to build gaze estimation system in (relatively) short time starting from a knowledge of C++, Python, OpenCV and Tensorflow.