Address
How to get to Verona
Verona airport: direct flight to/from major European cities:

Amsterdam
Barcelona
Bruxelles
Bucarest
Dublin
Frankfurt (Lufthansa Hub)
London (LGW, STN)

Manchester
Munich (Lufthansa Hub)
Moscow
Paris
Tel aviv
Bari, Catania, Roma, Napoli, Palermo
Venice airport (120 Km) has direct connections to/from many cities worldwide (3rd italian airport after Roma and Milano)

Trains Verona is very well connected to Italian and European destinations through major railways and motorways.
Venice 1 hour
Milano 1,5 hours
Munich 5,5 hours
Zurich 6 hours

Lubljana 6 hours
Nice 7 hours
Gratz 8 hours
Verona
Verona is an open, hard-working and vivacious city. The hospitality and courtesy of Veronese people ensure that guests enjoy a warm, enjoyable yet discrete welcome. Theatres, shows, cultural events and traditional festivals make Verona one of the most important centres of appeal in Italy.
Verona is a city of art, business and tourism and offers an impressive hotel hospitality: 7,000 beds in the city itself, with hotels in the beautiful and prestigious historic centre.
Such complete and qualified hotel services in Verona are matched by refined and evocative restaurants, bars, pubs and meeting places for all tastes and preferences.
Gran Guardia Palace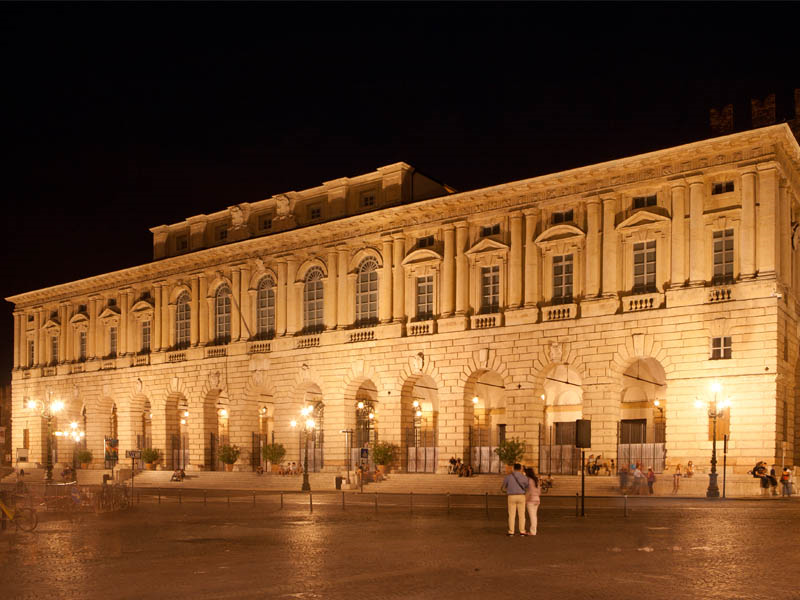 Standing behind the town walls, the magnificent Palace of the Gran Guardia, with its elegant steps, was built in two different historical periods.
Building started in the first half of the 17th century, in the baroque style, and it was designed to counterbalance the arena. Due to a shortage of funds the work was interrupted, only to be completed (along with the steps) two centuries later in 1836.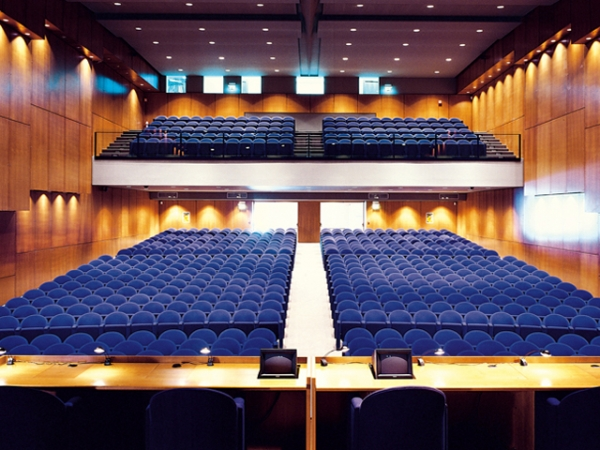 The edifice was initially built by a disciple of Michele Sanmicheli, for military purposes – on rainy days troops could also be reviewed under the building's wide porch. It has recently been restored and is now an important convention centre hosting exhibitions, cultural events and fairs. The interior of the building can be visited on these occasions.